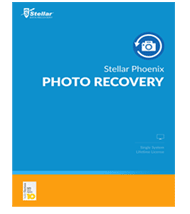 SD Card


Photo Recovery

Secure Digital (SD) cards are one of the most commonly used flash memory cards in digital cameras and Cell Phones. Professionals in the film industry prefer using an SD card to save photographs, videos and other multimedia files, simply because of its portability. These slim and compact memory cards can get corrupted due to numerous reasons such as file system damage, interrupted read/write operations, virus attack, and camera malfunctioning. As a result, some photos stored on these damaged cards go missing or simply become inaccessible.
Causes of SD card corruption or damage
Mentioned below are a few cases of improper card usage or handling that leads to SD card corruption:
Taking out the SD card while the camera is on
Accidentally deleting pictures from the card
Switching off the camera just after clicking photos
Formatting the SD card
Stellar Phoenix Photo Recovery is a competent tool equipped to restore photos, videos and multimedia files from all brands and families of SD cards when they get damaged/corrupt.
MicroSD: These cards are being widely used in smartphones, GPS devices, USB flash memory drives, portable media players, digital audio players and digital Cameras. It uses FAT 16/32 File system.
MiniSD: MiniSD Cards are found in latest mobile phones with inbuilt features of camera and video games. It has similar features as the SD Card, but is compact than the original SD Card. It uses FAT 16/32 File system
SDHC: SDHC stands for "High Capacity SD Memory Card".  It has capacity more than 2GB up to 32GB. It uses FAT 32 file system
SDXC: It has capacity of more than 32GB up to 2TB . It uses exFAT file system
Standard SD card:It has Capacity Up to 2GB.Standard SD memory card uses FAT 12 and 16 file systems
The online software is adept at scanning high-capacity SD cards that have up to 2 TB of data storage. With this SD card recovery software, you can recover a range of image, audio, and video file formats, including JPEG, TIFF, BMP, GIF, RPS, AU, OGG, WAV, MP3, AVI, ASF, WMV and more.
The software allows you to add your own file types to the list of supported digital formats. This feature provides flexibility and makes the software a good fit for your complex photo recovery requirements. Stellar Phoenix Photo Recovery can also retrieve files from formatted and corrupt hard drives. With read-only and non-destructive recovery mechanisms, you can be assured that your information is recovered without any modifications.
This SD Card Recovery tool is designed to be simple and easy to follow, yet extremely powerful when it comes to performance. The simple GUI of the application makes it easy for an average user to operate the software smoothly. Thus, it is best for both amateurs and professionals. The tool also supports recovery from removable devices such as USB drives, Zip Disks, and Mini Disks, etc.


Recover Photos From..