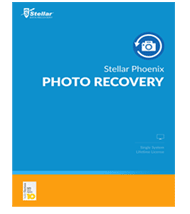 Picture


Recovery Software

Pictures are assets that have the power to bring your memories back to life. We all have inexplicable feelings attached to such pictures and losing them may cause a sense of emotional bankruptcy. Today, pictures find their use in all spheres of life. The fashion industry, journalism, graphic designing, marketing and a host of other businesses thrive on pictures and other forms of digital imaging.
With widespread use of digital photography, pictures have become a part of our personal and professional life and it is scary to just imagine losing them. However, designers or photographers do not always end up playing safe with their photos. As a consequence, they often suffer from catastrophic loss of images. Pictures get lost, deleted, or inaccessible for many of the known reasons listed below:
Accidental deletion of the pictures from recycle bin or trash
Abruptly pulling out the memory card/pen drive/usbetc while the camera is on
Switching the camera off immediately after clicking the pictures
Corruption or damage to the storage device
Corruption of the file system/ memory card/ storage media making the media files inaccessible.
Formatting the hard disk of the storage media/SD card/USB drive.
Stellar Phoenix Photo Recovery Software recovers BMP, JPEG, GIF, TIFF, Mamiya (MOS, MEF), Paint Shop Pro Image File (PSP), Picture File (PCT). Here's a list of common file formats which can be recovered whenever there's any kind of image file missing!
TIFF Recovery

Tagged Image File Format (TIFF) is a file format used for storing images. Tiff handles images and data within a single file. A Tiff file holds compressed (lossy) JPEG and (lossless) Pack Bits compressed images. Tiff file has the ability to store image data in a lossless format.
But, just like the causes discussed above, you may also lose a tiff file. In case of missing Tiff files, Stellar Phoenix Photo Recovery Software is adept in recovering them.

GIF Recovery

Graphics Interchange Format (GIF) is a bitmap image format which is very portable and popular image file format. Due to its limitation in color it is used for simple images like designing logos or graphics.
GIF images are compressed using the Lempel-Ziv-Welch (LZW) lossless data compression technique and do not hamper the quality of images.
Gif file types can also go missing. In that case recovery software can be used

JPEG/JPG Recovery

Joint Photographic Experts Group (JPEG/Exif) file format are the most common type of file formats. These file format is mainly used in photography and image file transfer.

PNG Recovery

Portable Network Graphics (PNG) is a bitmap image format and contains lossless data compression.. It was created to improve upon GIF file format. PNG has much color options than gif. PNG has greater compression than gif, lesser limitations on color than gif, however, Gif are more popular than Png.

BMP Recovery

BMP file format or DIB file format is used to store bitmapdigital images on MS Windows and OS/2. BMP images are mostly used by graphic designers or wherever HD quality and accurate information is required.
Stellar Phoenix Photo Recovery incorporates a full range of features to make your picture recovery experience a cinch. The software allows easy retrieval of all types digital pictures from all forms of storage media, such as hard drives, memory cards, digital cameras, and other removable storage devices. With this picture recovery tool, you can recover your images and multimedia files in the event of damage to the storage media, file system corruption, improper digital camera shutdown, and virus attack.
This picture recovery tool lets you fix a range of errors and recover files from a corrupt or formatted camera card. The non-destructive conduct of the application makes it possible to recover pictures with their original properties, including visual fidelity, size, and resolution. The software also gives you the choice to save all the recovered digital images to any desired location.
Stellar Phoenix Photo Recovery also comes with a demo version, which allows you to analyze powerful features of this digital picture recovery software.


Recover Photos From..