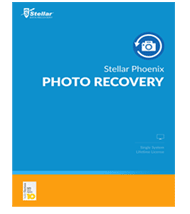 Memory Card


Recovery Software

Memory card saves precious moments of our life in the form of images, clips, and other multimedia files. When we look back at these cards, it stores every tiny detail of all those cherished moments that we were a part of in the past. Memory cards are increasingly used in a wide range of portable devices to store gigabytes of data. Such cards are extensively used in cameras to store your high-resolution images and high-definition videos preserving their color, quality, tone, and texture.

There are a number of cases that cause photo loss on your memory card, some of which are explained below:
1. When the system shuts down in the middle of photo transfer (from memory card to PC)
2. When the memory card gets corrupt due to virus infection
3. When memory card is pulled out without proper ejection process
4. Accidental formatting of memory card while in use.
5. Memory Card Corruption or damage due to improper handling or storage
6. Memory card corruption due to over usage/repetitive usage.
7. Memory Card gets corruption when card is pulled out in between of read/write/save operations.
8. Removing the batteries while the memory card is in use
9. Using the memory card in frequently various devices
Since mentioned above are some of the prominent reasons that cause photo loss from your memory card thus, it is required to be very careful while working with photos and memory card. It is suggested to maintain the backup of your images on your computer or any other external data storage device so that you can recover photos when you encounter the loss. Do not click photos when the camera is indicating low battery, and check your memory card for two three times before formatting it.
Though memory cards have made image storage and processing simple, these cards cannot ensure complete security. There are many different ways in which you can end up losing your data from such cards. For example, any interruption or failure while transferring images from your memory card to a laptop might corrupt the memory card, thus making all your photos inaccessible. A range of other scenarios such as accidental format, virus attack, and improper card usage could also increase the chances of losing photos from the memory cards.
You might face any of the following lists of errors due to the corrupt card in digital cameras:
The card has wrong format
Internal memory could not be read
Memory card could not be found
Memory card could not be recognized
Internal memory requires formatting
Stellar Phoenix Photo Recovery helps you recover from all the aforementioned photo loss scenarios. This card recovery tool provides a range of advanced features to turn your every photo recovery endeavor into success. The software can efficiently recover lost, deleted, or missing digital files (saved in the form of pictures, audios, and videos) from corrupt or formatted memory/flash cards.

The software is embedded with non-destructive and read-only recovery algorithms to make sure your images are not overwritten or modified. This memory card recovery software has an easy-to-use interface backed by comprehensible instructions on each navigation screen. This makes the software fairly easy to operate even for a non-technical user. Using this advanced utility, you can recover a broad range of image file formats (JPEG, JPG, PNG, BMP, TIF and TIFF, MOS) and multimedia file formats (MP3, MP4, 3GP, DAT, DIVX, MOI, VOB, OGM, 3G2, ASX, RA).
Various Memory Cards Supported by Memory Card Recovery Software:
SD Card
mini-SD
micro-SD
SDHC and MicroSDHC card
MultiMedia Card MMC
Smart Media
xD Picture Card,
USB flash drive,
flash drive
Compact Flash
MicroDrive
Memory Stick Duo
Memory Stick Pro
MagicGate
Memory Stick Pro Duo, Pro-HG, XC


Recover Photos From..