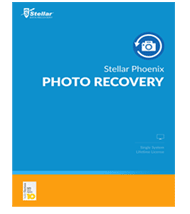 Camcorder


Recovery Software

A digital camcorder (video camera recorder) is a combination of video recorder and digital camera in one single electronic device. These devices are primarily designed for digital video capturing and recording. Various types of storage media that are used to store the digital videos are flash memory devices, Micro drives, small hard disks, and more.
The storage media used in camcorders can get corrupt because of the below-mentioned reasons:
File system corruption
Virus attacks
Camcorder malfunction
Improper shutdown of digital camcorder
Removing the storage media during a read/write process
Data (such as, digital videos) stored on the storage media becomes inaccessible after any of the above-mentioned corruption scenarios. For complete access of data in such situations, you will need to use restore your videos from an updated backup. But in case of absence of an updated backup or backup falling short to restore the required data, you will need to opt for a powerful video recovery software. Such video recovery software uses advanced scanning procedures to recover lost data from the storage media. Built with a wizard style interface, these recovery tools are easy-to-understand and operate without any prior technical knowledge.

Stellar Phoenix Video Recovery is a user-friendly video recovery application that recovers all lost data (such as, videos, audios, pictures, and images). The picture recovery tool is compatible with different versions of Windows (Windows8 / Windows 7 / Vista / XP / 2003 / 2000 / NT) and Mac (Latest Mac OS X 10.9 (Mavericks), Mac OS X 10.8 (Mountain Lion), Mac OS X 10.7, Mac OS X 10.6, Mac OS X 10.5, OS X 10.4) operating systems. The video recovery software supports multiple audio, video, and picture file formats like MOV, AVI, ASF, WMV, MP4, RA and more.