Recover Photos after Camera Firmware Error
Digital cameras are now a staple in the world. From professional photographers to amateur photography enthusiasts, everyone uses digital cameras. As digital cameras are now embedded with more and more technology, it is now easier for users to share and save their data.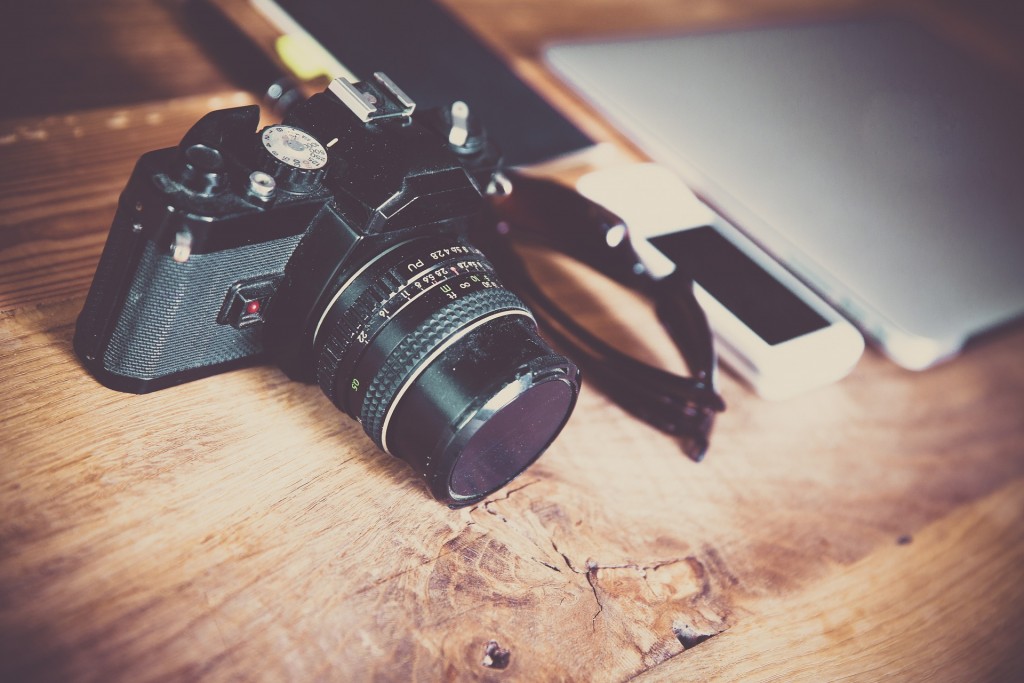 Now cameras come with updated firmware through which you can connect your cameras to the WiFi, print pictures wireless and share pictures on social networks. Firmware is basically the operating system of a camera. Whether you are using a DSLR or a simple point and shoot camera, each one of them has firmware in it. This firmware controls everything in your digital camera including lens, sensor, LCD screens, auto-focus and buffer.
Camera companies usually provide firmware updates for cameras from time to time. And it's advisable to update your camera firmware whenever it's made available. These updates can help resolve a lot of previous issues that you might be facing and at the same time introduce new features that could prove to be immensely helpful.
Why to Update Camera Firmware
The firmware data in the camera memory is erasable and rewrite-able because it is stored in the flash ROM. As firmware gets updated, the data is changed and therefore, the firmware data  is also called as 'semi-permanent' data. Also, when the firmware is updated, any photos saved in the internal memory of the camera are deleted. That is why, before updating your firmware, you should backup all the photos in your camera's internal storage over to a computer.
Extreme care should be taken while updating camera firmware because there is always a possibility of losing important data. Most cameras provide a separate software through which the firmware can be updated. If there is error thrown while the firmware was getting updated in the camera or if the update process is interrupted, then you could end up with a dysfunctional camera and lose your data.
A few examples for recent camera firmware updates,
Canon EOS-1D X update firmware version 2.0.8
Canon EOS-1D C update firmware version 1.4.0
Nikon D5200 firmware version 1.03
Nikon D7200 firmware version 1.03
Olympus E-M1 and E-M5 II mirrorless cameras Update
Sony Alpha A7S II and A7R II mirrorless cameras
Pentax 645D firmware updated version 1.32
Pentax 645Z firmware updated version 1.22
Pentax Digital Camera Utility 5.4.2 update
Pentax K-3, K-S2 and K-S1 cameras formware update
v1.13 for Fuji X100 and v1.03 for Fuji X10
Reasons behind Camera Firmware Error
Firmware is defective
If the firmware provided by the company already has a defect or a bug in it, then you could encounter a firmware error. To avoid this, it's always better to look up online about the various pros and cons of the new firmware update before actually updating it.
Failure during up-gradation process
If the up-gradation process is incomplete because of the system suddenly shutting down or the camera running out of battery then it could lead to a firmware error. In this situation you could also lose crucial files from your camera.
Wrong Firmware upgraded
If the firmware that was upgraded by the user was incompatible with the camera it was installed on, then the camera would get a firmware error.
Unauthorized firmware
In case you have downloaded the firmware from a third party website which is not validated by the camera manufacturing company, then there are very high chances for getting a firmware error on your camera. That is why, it is always recommended to download firmware directly from the main company website.
Downloading error
The firmware download could get interrupted in between which could lead to a firmware error. This could happen because of internet disconnection, slow internet or sudden system shutdown.
Virus Attack  
If the computer system you are connecting the camera to  has virus in it, then virus could get transferred to the camera and affect its firmware.
It can be extremely difficult to retrieve photos from a camera with a firmware error. And while, it might look like you have lost your precious memories, it isn't the case. A good photo recovery software can efficiently recover all the photos from your camera. But it's important to choose the right software or you could end up losing all your data with no chance of recovering them. That is why, we recommend Stellar Photo Recovery software.
Using Stellar Photo Recovery Software
It's the one stop solution for all your photo recovery problems. Stellar Photo Recovery software can recover photos, videos and audio files as well. It can recover photos from digital cameras, external storage drives, USB drives and memory card. With this software, you can scan over 2TB of storage space in one go. So the next time, you face a firmware error, you wouldn't have to worry about losing your precious pictures.