Recover Deleted Photos from Dropbox, Drive and OneDrive
Cloud service is among the most popular service which is gaining popularity day by day.  People are using cloud services to store their important documents, photographs, videos and other important stuffs which they do not want to lose and want to be secured after storage.
The working fundamental is very simple. Simply login to your Cloud account, upload the files you want to keep and the files get synced with the server. However as we all know, humans and machines, both are prone to make mistakes and sometimes, files get deleted. Here we will look at different ways and methods to recover or restore deleted photos from Dropbox, Drive and OneDrive.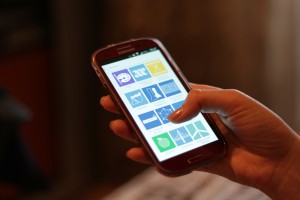 Everyone is well accustomed with the three main cloud services which most people use, and to name them, they are:-
Dropbox
Google Drive
Microsoft One Drive
Dropbox
Every cloud service has its own way to manage deleted files. In Dropbox, files are kept hidden. To restore them, one has to go and unhide them. You can go to the small trash icon displayed on the right corner of the screen and click it, to see the deleted files.
When you see the list of deleted files on your screen, you can do three things easily.
Restore the deleted file(s) to their previous location
Delete them permanently
Restore "previous versions" of the file.
One more feature of drop box is, it keeps unlimited versions of your files up to 30 days. The versions option seems less used, but actually this option has also its importance which people do understand with time.
To recover your files from local Dropbox folder, there is a hidden folder called dropbox cache which you have to unhide. You can restore by simply copying the files from it to another location.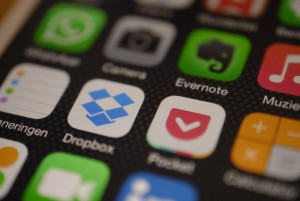 Google Drive
Google Drive keeps all the deleted files in "Trash". Once you delete a file, it goes to Trash. Once you click on Trash, you can surprisingly see all the files deleted. Now Just like drop box, you can also choose to restore your file(s) or permanently delete them. If however, you want to delete all your trash files at one go, then you can click the arrow next to "Trash" and select to permanently clean all Trash.
 Microsoft One Drive
It is more or less like Google Drive only, the only difference is instead of "Trash" the deleted files go to "Recycle bin".  Like Google Drive, The recycle Bin option is located at the bottom left corner of the navigation menu. It has also two options to choose from
"Restore all items"
"Empty recycle bin."
So above are the methods to restore the files back, once deleted from the cloud. However all these methods are for restoring from Cloud. Unless the files are uploaded or synced to any of the cloud server, the above methods will not work.
Another better and safe way is to install and keep a Third party Photo Recovery software on your system. If for some reason, you fail to backup you photos on Cloud or by any other means, then at least you can recover back your lost photos without losing them permanently. Also, any good and reliable third party software is for a life time. Once installed, you can relax and forget about losing your best photos ever.