Home
»
Uncategorized
»
Manage Android phone's running out storage space and "insufficient memory space available"
Manage Android phone's running out storage space and "insufficient memory space available"
"….You find something very enticing and when you try to catch hold of that moment in your stylish smartphone you get a message "Memory Full" or "internal memory out of storage".
"You are in the middle of installing your most favorite app from quite a time and then you get a message about deleting some app or media to free up some space."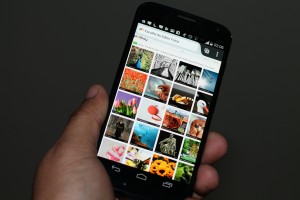 The above mentioned are some of the situations, anyone faces or can face whoever owns a smartphone device.  To avoid such unpleasant circumstances it is a better idea to manage your allocated space efficiently and intelligently.  You should audit your storage space once in every interval as the longer time you take to manage space, the cumbersome it becomes to manage.
Here are certain tricks you can follow up to  optimize Android phone's running out storage space and enjoy your pictures, music, videos, and new apps without any hassles.
Be selective about apps
True, some apps are enticing. People are crazy about new and trending apps. But not all apps are needed and the fact is that most of the apps take a lot of storage space.
Apple IOS 7 or 8
You can uninstall or delete an app by simply pressing or tapping them.  You have to simply go to…
Settings>>General>>Usage (IOS 7)
Settings >> General >> Usage>> Manage Storage. (IOS 8)
In Android
Go to Settings >> Storage
Here you will find Apps, Pictures, Audio, Downloads, etc. Simply tap and go to that category. There you will find the options to uninstall that app.
Windows Phone 8
Start screen and swipe left to get list of apps. Tap and hold an app from the app list and then tap "Uninstall."
 Move Apps to SD card
You have another option of moving apps to external SD card.  You'll get that option of moving to external SD card here.
Go to Settings>apps>all>app info
However before doing, first check with the app whether the feature is supported or not.
One set back is that when you connect your Phone to your computer, the app installed on the Sd card will not be available for use. Only the phone's internal storage applications will be available for use.
Clear Cache
One of the most effective techniques is to clear up Apps cache or temporary files.
Cloud Storage
With Dropbox you can automatically back up all your photos, or you can selectively upload whatever you want to store online. Once your files are kept in cloud, you can free up your storage space by deleting them from your phone or tablet.
With Google Play Music you can store all your music files in the cloud for accessing on any device, and if you need to hear them offline you can also download them to your phone or tablet
With Google Drive you can store online all your documents and spreadsheets.
Organize your multimedia files
Delete those unwanted pictures from your gallery
Copy and keep your multimedia in your system or hard Drive
Keep your media library on cloud and use their cloud stream service to listen to them when needed
There is no point in keeping your heavy HD movies in your gadget. They are available in the cloud and you can stream them for example Netflix, Hulu and other services using their apps.
Simple and Good Practices to do
Regularly clean your message inbox (sms), sent messages, clear unwanted and obsolete contacts, clear browser history etc. For example you can clean up your WhatsApp unnecessary data from sent folder by checking in your file manager.
Wrapping it up
The above mentioned tricks are meant for you to avoid any kind of data catastrophe. All these steps do not guarantee, although assist you long way in organizing and managing your storage space.
However, if you are among those who have lost your data and are sure that it cannot be retrieved back then you can probably rely and look for some professional software to recover your data back safely.