How to Fix Recovered JPEG Images are not opening
Summary: Unable to open recovered JPEG files? This Blog elucidates the situation with some possible precautionary measures to repair JPEG images which are not opening after recovery.
Congratulations!!! You have successfully recovered the corrupt JPEG files. We breathe a sigh of relief the moment a message pops up on the successful recovery of our beloved images; but, seldom have we known that there is still a mile to cover and remember, the last mile is often the hard one.
Irrespective of the photo recovery procedures employed be it a third party tool or a free/paid photo recovery software or some manual techniques, nothing guarantees 100 percent recovery of data. However, there is still a room for errors. Based on the mechanisms, you can efficiently recover 90%-95% data. Moreover, you risk data integrity and data accuracy every time you use such tools.
For instance, from about 200 pictures of your wedding anniversary, only 180 were recovered; but, when you tried to open the images the screen instead displays:
Decode error! JPEG data stream contains no image!
Unable to load the image/No Preview available
Can't open this picture because the file appears to be damaged, corrupted
Images are inaccessible even after recovery. Why?
You can manage to neglect the 20 images as they were beyond recovery but what about the recovered ones. Even if you were able to recover corrupt JPEG images, then why the images are still inaccessible. There could be a number of reasons for that. Some of them are:
Inappropriate/Incomplete recovery procedure
Inefficient/unreliable recovery application
Images are partially overwritten immediately after recovery process
Interference during the recovery process
Is there any way to repair JPEG images which are not opening after recovery? On a positive note, yes, there are a few techniques using which you can access the corrupt JPEG images.
How to fix it?
Follow these step-by-step procedures to repair JPEG Images which are not opening after recovery.
Change Associate file type:
Change the Default settings and you might be able to access the JPEG images. Here's how you can do that:
Go to Control Panel and select Program
In Program, Select Default Program < Associate a file type or protocol with a program < JPEG < Change Program < Photo Gallery < OK
Reboot your device and open the JPEG images again. If this method does not resolve your issue, proceed to next method.
Default Program utility:
You can set your own preference of how to open the JPEG images. You can set default programs such as Photo Gallery or Windows Media Player or any other third party application to open JPEG images. This method resolves any compatibility issue.
Select Control Panel < Programs < Default Programs
Under Default Programs, select Set your default programs
Select the extensions you want the JPEG images to open by default and click OK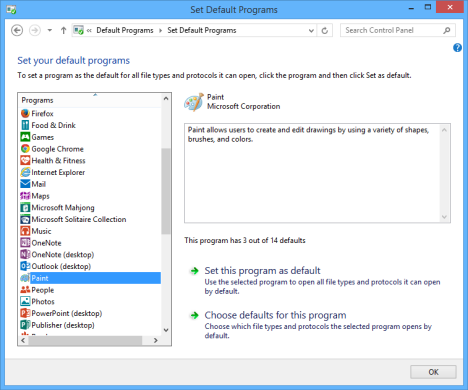 Figure 1 describes the way to select the extension to open the JPEG Images 
Open with editing application:
Open the JPEG images on editing applications such as Photoshop, Photoscape or Windows Paint. Change the image's extension and metadata (info like date, time, file type, thumbnail description etc.). There might be a possibility that while transferring images from memory card to PC, the metadata was not transferred which is not read by the device.
Open Windows Paint/Editing application
Go to File and select Open
Navigate to the location where corrupt JPEG image is stored and open it
If it opens, save the file and then attempt to reopen it using the default program
There's another effective method to repair JPEG Images which are not opening after recovery
Go to the folder where corrupt JPEG images are stored
Right-click and select Properties < Security tab < Advanced
Go to Owner tab and click on username and select the checkbox next to "Replace owner"
Click OK
If these don't resolve the issue, we recommend going with the option of a reliable JPEG repair application. Stellar  JPEG Repair is capable of recovering all your corrupt JPEG images irrespective of the reason behind it. In addition, it does not modify or edit the original file format; but, restores the images with easy and simple steps.
Connect the storage device to the PC and run Stellar JPEG Repair.
On the main interface, select Add files option to add and repair JPEG files.
After that, the software displays the list of all the files with the same file extension. Select the files and click Repair.
Click OK to initiate the repairing process
After the completion of the process, preview the files and click Save button to save the JPEG files
There you are,  Stellar JPEG Repair software repairs JPEG Images which are not opening after recovery giving back the access to your precious moments without sacrificing much in the way of quality.
On a whole
Since there are two probable cases i.e. either you can repair JPEG images or not, it is quite a complex task to choose the optimal option that can deliver what it is expected to. Following any of the above-mentioned procedure may yield the satisfactory result; but, when the issue intensifies, they are most likely to disappoint you excluding Stellar  JPEG Repair.
Stellar JPEG Repair lets you repair all your corrupt JPEG images within simple steps and you don't require any prior technical knowledge to operate the software. Within few clicks, you will have the accessible JPEG images without compromising on the picture quality.