How to fix Invalid JPEG File Structure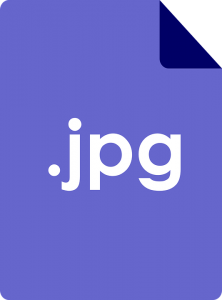 This post guides users on how to resolve "Invalid JPEG File Structure" error. It illustrates some straightforward and easy-to-implement procedures and why using a software is a feasible option.
In order to work properly, JPEG images should be structured correctly. File structure consists of digital data which is used as a mean of standardization for transferring and storing the files across various digital channels. It may store data in compressed or uncompressed format or in vector formats, consists information such as date, time, thumbnail description, metadata, etc. so that each pixel is replicated on the destination as it is in the source so that the image is displayed without any distortion or without any change in the orientation.
If there is an Invalid JPEG file structure error (change in the orientation or the metadata), there is a possibility that the image won't play back.  Images can be compressed using different compression algorithm, which either stores an exact representation of the file or an approximation of the original file that can be expanded to its uncompressed form using various decompression techniques. It is during this time that there is a change in orientation i.e. change in the pixel, colour depth, less number of bits etc. leading to invalid JPEG file structure error. As it involves graphical complexity, it sometimes results in some loss, therefore, limiting our access.
For example, after compressing a 640*420 pixel image with 16-bit colour, the resultant image is of 8-bit with layers. In addition, JPEG format supports 8-bit grayscale images and 24-bit colour images. It does not support 16-bit, transparency or layer image.
RepairingJPEG files: Some Probable Fixes
Below are the fixes that you may apply, depending on your requirement —
Converting to a different file format:
Locate the JPEG image and right-click on it and select Save As
In the Window field, change the file extension to another file format. For instance, convert a JPEG (.jpeg or .jpg) file extension to a Bitmap file (.bmp)
Click Save and save the image with the new file format
Renaming the JPEG file extension:
I would suggest that you hide all the file extensions of the JPEG files and then rename it. If the extensions do not show up in the folder, then change the settings:
Go to Control Panel < Appearance and Personalization and then select File Explorer Options
Select Show hidden files & folder and under View tab, deselect hide extensions for known file types and click Apply
Check for compatibility issue:
You need to ensure that the particular viewer application does not have a compatibility issue. Try to run the application in the compatibility mode and then open the JPEG images.
In the search box, type-in Programs
It displays a list of all the programs, right-click on the particular program and select Properties
On the Compatibility tab, select Run this program in compatibility mode and click OK
Stellar JPEG Repair is a recovery application which repairs all your corrupt or damaged JPEG files coherently. You can repair JPEG files from a wide range of storage media and eliminate issues such as corrupt header, virus attack, invalid JPEG file structure, and so on and so forth.
With faster and efficient scanning mechanism, you will repair JPEG files within a stipulated time.  Thus you can repair JPEG images with these simple and easy steps:
Install and run Stellar JPEG Repair.
Click Add Files tab to add corrupt or damaged files to repair
The window displays a list of selected files. You can either add more files or remove any file accordingly. Hit the Repair
You can view the files while the repairing process is in progress
Select the files and save it to the desired location
Conclusion
These probable fixes may or may not work perfectly but at least you can go ahead and give it a try. Just keep in mind that you don't perform any repair process on the original files; instead, copy them and then proceed with the method.
When it comes to Stellar JPEG Repair, there's no risk of permanently losing the files. Moreover, you can view the repaired files during the repairing process. Try it for assured results.