How to transfer photos and videos from android phone to iphone and vice versa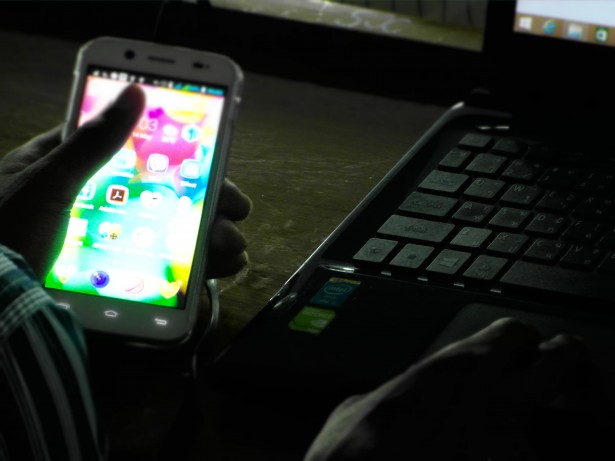 July 16, 2015
Android and iPhone are widely used operating systems all across the world. Either people switch from one platform to another or collect both of them, there is always a need of transferring media files between Android devices to iPhone or vise versa. In order to do it, you can either take advantage of network connectivity to share files, or use professional applications to send the information.
Usually, it's very easy to transfer your existing data and settings to the same platform. But, when it comes to moving files between two different platforms like an Android phone to an iPhone or visa versa, then the process becomes a bit trickier. Let's discuss about alternatives you can use to share your documents and media files like photos and videos between these devices over Wi-Fi, or without a network.
Email
Today, most users set up their both Android devices or iPhone to receive emails. At times, even the email account is also common on both the devices. You can use this email service to send small sized files between two devices, such as audio files, office documents or photos. You can either use same email ID on every device or create a unique email address for each platform. Additionally, you can also send the file to your ID, from your ID or save into drafts and maintain a copy of all the documents in your mailbox. Although, this process is very simple, but not worth for a large number of files as it will take more time and dedication.
Cloud Storage
Cloud is the best way to keep your all the documents secured from each type of data loss scenario. If you have a habit to keep you files synced to a cloud storage service, then it would be easy task for you, as cloud is the most secured way to transfer data between both iPhone and Android device. Or if not then choose a cloud backup solution that provides service for both. Read More on cloud storage.
Android and iOS platforms and start transferring your data from Android and download from iOS or visa versa. Dropbox, Google Drive and OneDrive are some well-known examples of multi-platform cloud storage applications that sync to both Android and iOS devices. In order to transfer iPhone files to Android, you just need to add the targeted device to the cloud account and run a sync, and after a successful sync open the same cloud account on another platform and download the data form there. Read more on Cloud Syncing
Professional Applications
In case you are using a same Wi-Fi connection on both the iPhone and the Android device, then the common network can be used to move Android photos or other files to iPhone directly or visa versa. There are various such applications available like Sharable, Fast File Transfer, Bump etc. that prompt you to create a network for transferring files. To do this, you just need to install the sharing apps on both the device. Some applications allow you to transfer files between your mobile devices only, but some of them are capable of sending photos and other files not only on two different mobile platforms, but also phones and computers. Additionally, there are apps available in the market that installs only on the Android device and create network connection that is capable of transferring pictures and other files between both to and from the Android device to an iOS device.
Choosing a Method
All of these options are perfect for a particular type of situation as they are designed to serve for different purposes. It's always you who need to choose a method to transfer files from or to iPhone to or from Android device. If you have small a database or a collection of small sized files in your phone, then the email and cloud storage are more efficient applications for you. As the cloud or email helps you to maintain copies of your files that can be accessed from any where, you can not only download these stored files on your mobile devices, but also check them from your desktop. However, large video files and long audio recordings take long time to upload & download and also take a lot of storage space in your inbox or cloud account. Therefore, it is better to directly transfer these files from one device to other.