Recover Deleted/Inaccessible Images from Corrupt Pen Drive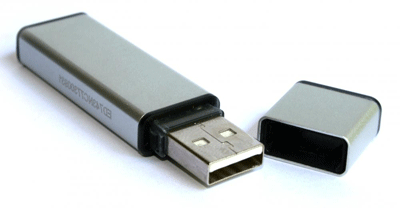 July 9, 2015
The pen drive is widely used to store huge amount of information in all forms. Its ability to transfer the data in a flash and portability makes it a must to have device to store and transfer different kinds of data. It is extensively used for transferring data like photos, audios, videos, etc. from one system to another. However, because of its usage in multiple machines, pen drives are very much prone to corruption. The chances of pen drive getting affected by virus increases in the machines, which does not have an anti-virus. In addition, there are various other reasons that can make the pen drive corrupt and inaccessible. In a worst-case, it leads to severe data loss.
It becomes very important to overcome such situations as early as possible and retrieve all lost data. There are various ways to recover lost or deleted pictures and other data from a corrupt pen drive. However, the best possible way is to use a professional and reliable pen drive recovery tool like Stellar Photo Recovery. The software supports recovery of photos, audios, videos, etc. from pen drives from different manufacturers.
Recover deleted images from Pen Drive
All pen drives use the USB mass storage standard, which is supported across almost all modern operating systems. Retrieving lost or deleted photos from such devices is an easy task using the Stellar Photo Recovery software. The tool is capable of restoring memorable photos from any case of data loss. This is possible because of the mechanism used when a file is deleted from the pen drive. In fact, the data remains unaffected upon deletion. However, the space is marked as free. When a new file is written, it occupies the free space and overwrites the data. That is why it is recommended not to use the device once it is corrupt.
With the Stellar Photo Recovery software, you can retrieve and restore deleted photos and other data like audios, videos, and more from inaccessible USB pen drive removable media. Some of the removable media devices include Pen drive, Flash drive, Thumb Drive, Jet Flash Drive, etc. from different manufacturers like Kingston, Sony, Toshiba, Samsung, HP, and Lexar etc.

How to initiate the photo recovery process from Pen Drive
Open 'Stellar Photo Recovery' software.
The software displays its main interface as shown below.
Click on 'Recover Photo, Audio & Video' to recover lost or deleted photos from attached pen drive.
Select the attached pen drive displayed under the 'Physical Drive' option as shown below
Note: In case your pen drive is not listed under the 'Physical Drive' option, click 'Refresh Drive'.
Click 'Scan Now' button to start the scanning process.
Select 'Photos' from the 'File List' tab. Then select the desired file formats and click 'Scan Now' as shown below.
Once the scanning is complete, you can recover the desired files by clicking 'Recover' as shown below.
Finally, choose a desired location to save the recovered files.
Tips before performing photo recovery
To increase any chance of retrieving lost or deleted photos from the storage device, avoid overwriting of data by storing new images at a different location.
Choose a professional pen drive recovery software.