Recover Photos from iMac Device
July 17, 2015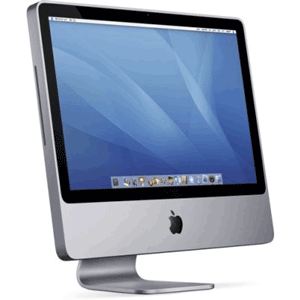 There are situations when you might accidentally delete some of your important files like photos from your system. The situation is common across various systems and platforms including iMac OS X. Usually when you accidentally press the delete button the deleted photos goes into the Trash. However, at times files might be deleted permanently. In such a case, you would not be able to find the deleted photos in the Trash or anywhere else on the system. Moreover, in cases where the deleted items size exceeds the set trash size, the deleted items cannot be found in the Trash.
In order to recover deleted photos from iMac there are various solutions available. There are many professional tools that can be used to recover photos that have been accidentally deleted. However, the best and the recommended software is the Stellar Phoenix Mac Photo Recovery software. The software is capable of recovering lost data including photos and other multimedia files from the iMac and other Mac based devices.
Losing important data especially memorable pictures might turn into a nightmare for you. Such losses are mainly due to mishandling or mistakes done by humans. In some cases, it could also be due to digital device errors. However, in any case of data loss, it is still possible to recover deleted photos or any other data, provided they are not overwritten by any new data. The data might be present in the Trash or visible to you, but in reality, they remain present in the memory location.
There are ways to recover such photos and other multimedia data from the iMac. However, one need not panic in such a situation. There could be many reasons for the data loss. Irrespective of the cause of data loss, you should avoid using the system after the data loss has been reported. Some of the common reasons for data loss on iMac include virus attacks, power failure, mishandling, and more.
Some of the other reasons that can also result in Photo loss are mentioned below.
Formatting a volume on iMac system
Deleting the files accidentally on iMac computer
Making the Trash folder empty on the iMac
The best way to recover such deleted data is to make use of a professional software like Stellar Phoenix Mac Photo Recovery software. However, there are various other ways to recover deleted photos on iMac computer. You can efficiently use the Time Machine backup option to recover deleted photos and files. For this, the Time Machine backup option needs to be enabled. In case there is no backup created, you can use a professional iMac photo recovery software. As already discussed, Stellar Phoenix Mac Photo Recovery software allows you to recover photos and other data from iMac systems in its original form.

Steps to Get back Deleted Photos from iMac
Stellar Phoenix Mac Photo Recovery software can be easily installed and used. You need to follow the below mentioned steps to use the software.
Stellar Phoenix Photo Recovery software is professional software, which makes use of an advanced algorithm to retrieve lost photos from severely corrupt memory cards and other storage devices. The software is efficient in recovering photos and other multimedia files from internally as well as externally attached media. While working with this tool, you can easily preview the items that can be recovered and save them in a desired location.
Launch the 'Stellar Phoenix Mac Photo Recovery' software and click 'Recover Data' option.
Choose the 'Photo Recovery' option.
Select the desired drive to be scanned and proceed further by clicking the arrow on the bottom-right of the screen.
The scanning process is shown by a progress bar.
The recoverable photos are listed at the bottom-right pane. Right-click and use the 'Quick Look' option to liview the image.
Choose 'Recover' to save the image at a desired location.
: include(../inc-whystellar.php): failed to open stream: No such file or directory in
: include(): Failed opening '../inc-whystellar.php' for inclusion (include_path='.:/usr/lib/php:/usr/local/lib/php') in
: include(../inc-footer.php): failed to open stream: No such file or directory in
: include(): Failed opening '../inc-footer.php' for inclusion (include_path='.:/usr/lib/php:/usr/local/lib/php') in