How to Fix OS X Yosemite Errors and issues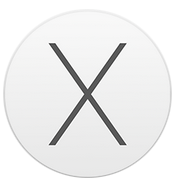 July 17, 2015
Apple's latest OS X Yosemite is a powerful and super - efficient operating system, which is going to take a huge revolution of Mac OS X advancement in future. However, with this new technology all photographers do not get satisfied and struggles with strange bugs and quirks in Yosemite. If you are among those photographers, then you can surely fix some of them by reading below.

Here you will get to know about the possible problems and solutions of Yosemite errors. After updating to Yosemite on your Mac, you can install some beneficial and useful applications for Yosemite to get a better experience.
Most common Errors and Solutions of Yosemite: At times a small upgrade to an older hardware and some application installation can resolve the problem and make your Mac OS X error free:
Wi-Fi connectivity
After updating to Yosemite, often your wireless connectivity drops and it goes offline for some minutes or seconds. Such type of issue usually could be due to Wi-Fi driver, router or some specific wireless settings. In order to go with a solution, first you must check whether Wi-Fi driver is updated. Although, the latest version of Yosemite includes better Wi-Fi reliability, but still some photographers may experience trouble and are not satisfied.
Additionally, you can check your wireless or router settings and verify compatibility and common wireless issues.
Booting issue with OS X Yosemite
At times, after initiating the boot process, the Mac computer just hangs after progressing half-way for an unspecified amount of time, which is called booting issue. Such issues are difficult to troubleshoot, as there can be multiple reasons, which can affect the booting process. It can be a hardware failure, software problem, or a combination of multiple issues, which may keep your Mac machine from starting up normally. To troubleshoot such issues you must be aware about the usual issues of your Mac so that with a little knowledge, OSX boot issues can be resolved quickly and easily.
Limited RAM Memory
Limited RAM blocks maximum capacity of the system; you will not be able to use certain type of applications or features. If a process takes more RAM memory than the share of allocated memory, then the system will not be able to run stably. The fast way of identifying an offending application or process is, run the Activity Monitor.app from the Applications -> Utilities folder and check the memory tab. This will list each currently running process and the total RAM used by each app in an order. There are certain applications, which impact negatively on the memory performance. If you close such applications, then the OS reallocates the previously used RAM back to the systems pool of available RAM.
Yosemite Notification Issues
A wide number of users have problems with the Notification center. Yosemite removes all the preference settings after a reboot. The Apple Support Community has provided a solution, you just need to follow the below mentioned steps:
Go to Home folder -> Library folder -> Application Support folder, find the folder named Notification Center, drag it to the desktop. Now, open the Terminal application.
Copy and paste each line of the following commands into the Terminal window, in the same order and press return after each line:
cd `getconf DARWIN_USER_DIR`
rm -rf com.apple.notificationcenter
killall usernoted; killall NotificationCenter
Lastly close the Terminal app and restart your computer.
Bluetooth Issues
With Yosemite, many photographers suffer from issues in the Bluetooth connectivity and accessories problems. Often people are unable to get connected to Bluetooth properly. In order to resolve this problem you can disconnect all USB preferences and shut the computer off for some time. Restart the Mac and connect to Bluetooth. Resetting Mac machine's PRAM (Parameter Random Access Memory) once or twice may resolve this issue. You can reset it by booting up, and pressing the Cmd+Option+P+R keys right after you've hit the power button.
Spotlight Privacy Issues
After updating to Yosemite if you are still using its default settings on your Mac, then every search you do, will be your local search terms, and whose locations are sent to Apple and any 3rd parties (including Microsoft). To reset the privacy of Spotlight you can follow the below mentioned steps.
Follow the path: System Preferences -> Spotlight -> Search Results and Disable 'Spotlight Suggestions' and 'Bing Web Searches.
Remember that except the Spotlight's 'Spotlight Suggestions' Safari also has a separate 'Spotlight Suggestions' setting. In case it is left enabled, then Safari will send a copy of all search queries to Apple. You can disable easily, go to Safari -> Preferences -> Search and Disable the 'Spotlight Suggestions'
Issues with lags, graphics and crashes
Often when you wake up your OS X Yosemite from sleep, its response becomes very slow. Possibly this problem is related to automatic update, which doesn't finishes completely. To avoid such issues, try to download your applications directly from the official website, instead of depending upon the automatic updater.
Yosemite shows graphical glitches relating to Photoshop and many such applications, due to which weird colors or shapes appear on screen. Unfortunately, there is no fixed solution available for this problem, still you can speed up 'Notification Center' and improve the poor performance of graphics.
Mail issues
Yosemite upgrade affects the Mail application as well. You will encounter the break between mails when you use it. In order to resolve it, check your email provider settings, whether is there something without your knowledge. Reset the settings if required according to you. If you are unable to open your Gmail account, which you were accessing via IMAP, then reset your account both in Mail and in Gmail (through a Web browser) and restart. This time removing and re-adding your email accounts would be the best way to remove a particular bug that refuses to go away.
The above-mentioned issues are some of the major issues of Yosemite OS X. You can try to resolve them by mentioned solutions and if still there are issues, then you can check more details about them on the Web. While searching about bugs and errors, be as specific as you can be so that you can find out the relevant material.