Memory Stick Photo Recovery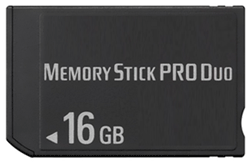 July 17, 2015
Memory sticks are the most preferred storage devices for removable electronic devices. This flash memory card format was innovated first by Sony Corporation. Memory stick is generally described in a family that includes Memory Stick Micro, Memory Stick PRO, Memory Stick Duo, Memory Stick Pro Duo, Memory Stick PRO-HG Duo and Memory Stick XC. The sizes and capacity varies depending on the memory stick type. For example Memory Stick Duo (128 MB), Memory Stick PRO Duo(32 GB), Memory Stick Micro (M2)(16 GB) etc.
The storage capacity of these memory sticks starts from 128 MB and has a maximum theoretical size of 2 TB. All of these memory sticks are upgrading their capacities according to the latest requirements.
Except Sony there are also many other companies that manufacture memory sticks. People use these memory sticks in their portable devices to store data. Mostly, all the higher capacity storage devices are used in higher range digital cameras as they need more space to store their large sized images and other media files.
Nowadays, Memory sticks are widely used due to its higher storage limit. They are comparatively cheap and easier to carry. Due to their efficient file system they can be reused multiple times without any risk. However, due to flash memory format, they are prone to corruption or loss, which can cause hiccup. If you are habitual to hold your data for too long in these devices, it can definitely create a disaster for you at some point. After that what will you do, have you ever thought about it?
A large number of photo recovery software and packages are out there, and many of them are specially designed to recover deleted or lost photos from corrupt or formatted memory stick. The challenge is to choose a right product for your crucial data, which can give you the best risk free recovery.
Stellar Photo Recovery is highly rated tool in order to recover photos from formatted or corrupt memory stick. The software is also very efficient in getting lost photos back if one faces error messages. You only have to initiate the process of recovery in your memory stick. This tool will recover all deleted or lost photos from formatted or corrupt memory stick.
Steps to initiate memory stick recovery process with Stellar Photo Recovery
Connect your memory stick to your system via card reader or any other connecting device like camera.
You will see the main interface of the software, where you will see three options: 'Recover Photo, Audio & Video', 'Create Image', and 'Resume Recovery'.
Select 'Recover Photo, Audio & Video' option, if you want to recover photos, audios, and videos from memory stick.
Now the software will scan your system and show all the available drives present.
Select your desired drive and click 'Scan Now'.
You can also customize your recovery process by selecting 'Advanced Scan' option.
When the scanning process will start, you will see ongoing scanning process in the next screen
After successful scanning the software will list all the deleted files on the screen and you can click to see the preview
Click 'Recover' button to save desired files.
Now, select a desired location to save your recovered files.
In the next window you will be able to see the process of files being saved
This is a very powerful and accurate recovery tool. The best part about this utility is, this memory stick recovery software is available for Mac and Windows both.