Fix memory card "write protected" or "card locked" error to recover pictures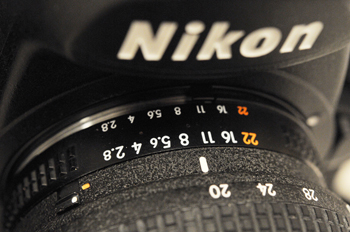 March 23, 2016
Memory card locked or not being detected is one of the most common errors faced by users. Of course, having a backup of your data is always suggested, but we often forget to do that because memory cards seem just too reliable. Well, they are not, and they can give up as well. Work data can still be recovered but losing your precious vacation pictures can be heartbreaking. To help you out, we have provided manual solutions to two very common memory card errors
Error 1: Memory Card is "Write Protected."
If your memory card goes "Write protected", it means that you can't read or write data from your camera to the card. This may occur if your memory card is locked or corrupted. You can fix memory card error by following these simple steps:
Step 1: Check if you've accidently locked your card
There would be a tiny switch on the upper left corner of the card. Your card is "unlocked" if it is towards the direction of the connectors. And if not, then slide it in the opposite direction. If you can't find it, then you might be using a micro SD card, and you have to unlock it by inserting it into the SD Card Adapter that has a lock switch.
Step 2: Remove Write Protection from your system
You need to use the System Registry of your Operating System (of course, you have to connect the card to a computer) to remove the "Write Protection" from your card:
Go to 'Start'. Then type 'Run'.
Now type "Regedit" without quotes into Run and select "Registry Editor"
Then search for this path:
HKEY_LOCAL_MACHINE/SYSTEM/CurrentConrolSet/Control/StorageDevicePolicies
You'll see Write Protection option. Double click on it
Change the Value Set Data to '0'
Save & Exit
Step 3: Formatting the card is the last option.
Many will recommend using "Disk Utility Part", but, in the end, you have to format your card. So pass over that method if you've tried the Step 2. It will erase your data. Only thanks to few digital tools like Stellar Photo Recovery you can recover photos or any media files. It's easy to use and will recover every type of media files on camera, drives or memory card which are deleted or corrupted.
Error 2: Memory Card Locked
This error occurs mostly if your card is locked, old, corrupted or jammed. Follow these steps to recover photos and fix memory card locked error in your camera.
Step 1: Check for the Lock
Humans tend to mistakes, and sometimes our eyes can't see the silliest flaws. So, just check with your eyes wide open if you have locked the memory card. Noticed the "Arrow" position on the label? There will be "Lock" written beside it. You'll see a tiny switch on the upper left corner of the card. Push it downward. And if you don't have any label, you can still push the switch.
Now your card will be unlocked. Follow the next step if the same error persists after inserting into your camera.
Step 2: Check for corruption in the memory card
Is your memory card showing the "memory card locked" error lately? This may occur due to the sudden interruption in the camera's working like disconnecting card while the camera was writing to the card or you drew the card out while switching the batteries without proper maintenance.
The only potential solution is formatting the storage card. Of course, your media files would be deleted. Hence, you can save them initially, or if you've accidentally erased them already , you can try Stellar Photo Recovery tool. It helps in recovering photos and media files that are erased, lost or corrupted. You can even recover RAW images directly from cameras like Sony, Nikon, Epson and Fuji. Using this tool and supports latest HD media files like PCT, PSP, GIF, CAFF, SND, MP3.
Step 3: Card is stuck/jammed
Another possible error can be that lock switch of card slot inside the camera is stuck or jammed. Look at the camera, on the side of the SD card slot. There would be a tiny gold colored metallic switch. If that switch is making contact, then you can assume that it's locked. Take a toothpick or any such non-metallic thing and try to open the contact very lightly without pressing it hard. Then blow air (the camera slot, not the card one) in to remove any dirt from it. Reinsert your card and check if any error persist.
You can prevent your memory card from being corrupt or inaccessible by following these effective tips.
If you have tried all these technical and manual ways, and still it's a Herculean Task for you, then wait up for the new methods or download and install reliable tools like Stellar Photo Recovery Software that aids you in digital media recovery.