How to buy SD card for your DSLR Camera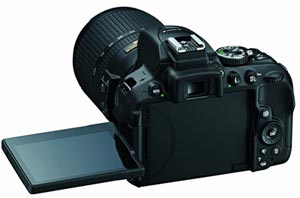 July 17, 2015
Memory cards are an essential accessory of a digital camera. In fact, it plays a major part in using camera for photography, as without a memory card you will not be able to take a single photo from your dslr camera. Usually, a memory is always included within a digital camera, but in case you are planning to buy a separate one then you should remember some necessary things. Since you are planning to purchase a memory card for your digital SLR memory, so make sure you consider all the below mentioned points before selecting one for you.
How to choose the right SD card for your DSLR:
Different range of digital cameras requires different types of SD cards. All SD cards are different. There are different speed classes, physical sizes, and capacities to consider. Here are the differences you should keep in mind while selecting the right SD card for your DSLR.
Speed Class
All memory cards do not share the same transmission speed, it always depends upon the SD card manufacturer and brand. There are basically two reasons why speed of a memory card is important, one is read and the second is write. A fast read speed of the memory card describes that how fast data can be retrieved from the memory card. You can notice this while transferring card contents to any other storage media. The write speed of the memory card describes that how fast a photo will be saved on a storage card. You will notice this feature while clicking rapid images, camera in on continuous shooting mode, making an HD video and shooting large file (RAW format) using a high resolution camera, etc. For a professional photographer there is always a need of a high speed memory card.
According to the manufacturers, the speed of SD cards is measured in 'Class'. There are basically two types of Speed Class, "Speed Class" and "UHS Speed Class (Ultra High Speed)." Speed class are of five different types according to The SD Association. The different speed classes are 10, 8, 6, 4, and 2. A Class 2 card is able to handle sustained writing of 2MB/sec; Class 4 cards can handle 4MB/sec; Class 6 is to achieve 6MB/sec, Class 8 card 8MB/sec, and at last Class 10 can maintain 10MB/sec. However, these are the minimum rate, it could be more when it comes to the actual rate. Whereas, UHS are the fastest performance category available today, maintains speed up to 312 MB/sec.
Usually Speed Class standard, such as Class 2, 4, 6 and 10, is manufactured for normal and high speed mode. However, UHS Speed are Classes 1 and 3, designed for UHS bus interface*.
Note: Always remember that Speed Class and the UHS Speed Class are not compatible with each other.
Classes
Minimum Data Writing Speed
SD Bus Mode
Video Recording Capability
UHS Speed Class
Classes 1
30 MB/s
UHS-II
UHS-I
4K 2K Video Recording
Classes 3
10 MB/s
High speed
Full HD Video Recording HD with Continuous Shooting
Speed Class
Class 10
10 MB/s
Class 8
8 MB/s
Normal Speed
HD and Full HD Video Recording
Class 6
6 MB/s
Class 4
4 MB/s
Class 2
2 MB/s
Standard Video Recording
Physical Size
Different Digital cameras follow different SD card size. Some of the memory cards have their own standard sizes. All the SD cards always work in a match slot. Therefore, you have to be careful while choosing an SD card for your DSLR camera. You cannot plug a micro SD card into a standard-sized SD card slot. Although, there are adapters available in the market that can help you to fit a smaller SD card into a larger SD card slot.
Storage:
Every SD card or memory card has its own capacities of storage. You should choose a size according to the usage of your SD card. If you are not a camera person and take occasional photos, and do not care much about the size of images, then a small SD card of capacity 4-8GB SD card will be fine for you. However, if you are a regular photographer and shoot in RAW format you may need a 16GB SD card, but you can also use 8GB card which can occupy your thousands of images. The different sizes of SD card capacities don't stop here only. An earlier SDHC standard was created with 2 GB to 32 GB size limit. But now SDXC's recent standard allows 32 GB to 2 TB capacities. To use them you need a device that supports SDHC or SDXC cards.
Conclusion:
Above are the factors you should consider before purchasing an SD card. A faster card can improve performance of your DSLR camera and decrease the time it takes to read the large files. You should spend on SD cards for sure, but that should always be a reputed brand, such as SanDisk, Panasonic, Samsung, Toshiba, and Lexar. You should choose an SD card according to your usage criteria. A card with a fast speed rating will surely satisfy your camera need and help you to provide you a faster device.