Best DSLR cameras in 2015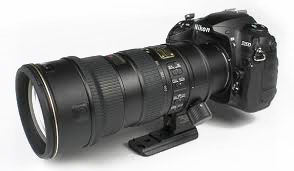 July 17, 2015
If you think you can compare the quality of photos taken with your new smartphone's camera against the ones taken with a DSLR, your dead wrong! Have you ever seen a professional photographer capture a portfolio or a wedding or a themed party using a smartphone camera? You shouldn't compare apples with oranges after all!
Now if you've made up your mind about buying a cool new DSLR this year, first familiarize yourself with the best DSLR cameras 2015 has to offer. And that too within your budget!
1. Canon EOS Rebel T5i (1200D)
A more compact design, new grip and finish are what mark the basic differences in this camera when compared to its predecessor (Rebel T4i).
Key specifications
18 MP Silent Stepping Motor (STM) zoom lens
5fps, 6 raw/22 JPEG
ISO 100 - ISO 12800 / 25600 (exp)
Built-in Flash
360-degree rotation mode dial
Real-time shooting with creative filters with Live View preview
Features
JPEG photos captured with this one are quite clean up to ISO 800 and still usable at full scale up to ISO 1600 and at ISO 6400. It also offers video recording up to 1080p HD at 30 fps with stereo sound from built-in microphones.
Pros
Compact and light weight
Good performance at higher ISO settings
Value for money
Battery life of just 450 shots on a single charge
No Wi-Fi support
Auto-Focus could be better
Price:
Available on Amazon for $699.99.
2. Nikon D3300
Better performance and better photo quality place this camera ahead of its predecessor (D3200), and that's what the increase in the price is for.
Key Specifications:
24.3 MP DX-format CMOS sensor
Shooting at 5 fps
ISO 100 (exp) / 200 - ISO 6400 / 12800 (exp)
Built-in Flash
11-point autofocus system
Anti-aliasing filter-free sensor
Features
When it comes to picture quality, this camera exceeds the D3200 by far. JPEG photos taken with this one are very clean at ISO 400 but the noise very slightly increases up to ISO 1600. Above ISO 6400 the photos become unusable. 1080p Video recording at 60 fps is quite nice and the new EXPEED 4 image processor adds life to the camera's performance.
Pros
Impressive detail in high resolution photos
Good HD video recording
Battery life of 540 shots on a single charge
Cons
Noise issue at lower ISO settings
No Wi-Fi support
Non rotatable non-touch LCD screen
Price:
Available on Amazon for $496.
3. Pentax K500
No major changes as compared to its predecessor K30, but this camera still stands out among its competitors owing to a weather sealed body and an interesting set of shooting features.
Key Specifications:
16.3 MP CMOS sensor
Shooting at 6fps, 8 raw/30 JPEG
ISO 100 - ISO 51200
Built-in Flash
11 AF points with 9 sensitive cross-type variants
Features
The K500 would make an excellent choice for fast and continuous clicking. However, JPEG images at ISO lower than 800 are the ones you should aim for with this camera. ISO 400 lends a noticeable jump in picture sharpness. Shake Reduction feature offers the ability to shoot at shutter speeds 3 stops slower than normal and still capture blur-free images.
Pros
AA battery support
Battery life of 710 shots with AA lithium batteries and 410 shots with lithium ion batteries
Competitive Price
AF point not superimposed in viewfinder
Noisy lens kit
Not too great video recording
Price:
Available on Amazon for $442.81.
4. Sony Alpha A58
A beautiful combination of sorts of the Sony A57 and A37, this camera makes the list in style.
Key Specifications
20.1MP Exmor APS HD CMOS sensor
Shooting at an impressive 8fps
ISO 100-16,000
Single Lens Translucent (SLT) technology
15 AF points with 3 sensitive cross-type variants
15 artistic in-camera Picture Effect treatments
Features
With an improved BIONZ image processing engine, levels of noise reduction and sharpness are adjusted individually in different imaging areas. Interesting enhancements like the Auto Object Framing technology make this camera stand apart from the others in its league.
Pros:
Great picture detail
Good AF
Many enhancements in technology
Photos at higher ISO have noise
Electric viewfinder could give less clarity as compared to the optical viewfinder
Price:
Available on Amazon for $498.
5. Nikon D3100
The D3100 is again a pretty great camera with some amazing features, and it is well suited for the pocket too, however, you might find other Nikon cameras a tad ahead of this one on other higher grounds. None-the-less, it's a good fit for this list.
Key Specifications
14.2-megapixel CMOS sensor
Continuous shooting at 3fps
ISO 100 (expanded)/200 - ISO 3200/12,800 (expanded)
11-pt AF center cross-type
Features
JPEGs up to ISO 800 are very clean and are still usable up to ISO 3200 with the camera offering brilliant color reproduction in the default SD mode too. The overall speed of the camera is the one area where it actually falls very slightly behind the other Nikon ones in this category.
Pros
Great picture quality
Full manual controls in video capture
Battery life of 550 shots on a single charge
Body streamlined for experienced photographers
Kind-of small viewfinder
Slower in performance than competitors
Price
Available on Amazon for $341.99.
Concluding Lines
So now don't' go for cheap digital cameras blaming the dearth of good DSLRs within your affordable price range. You've just seen some really great budget DSLR cameras above. Pick the one that best suits and go crazy clicking!