XD Card Photo Recovery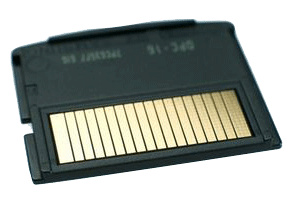 July 17, 2015
XD cards are the ultimate reusable and removable storage devices, which are compatible with most of the memory card supported electronic devices. These memory cards are compact and durable along with increased storage capacities at higher resolutions.
Usually, like other memory cards, XD cards also have various capacities from 16 MB to 2 GB. Now, there are a number of well-known companies available that distribute XD cards including Kodak, SanDisk, PNY, and Lexar, but originally it was developed and introduced by Olympus and Fujifilm, in July 2002.
There could be multiple reasons of deletion or loss in XD card such as accidentally deleted pictures or any other media file, accidentally formatted XD card, getting error while opening pictures, data become inaccessible, etc. In any of such case, you might have thought that you have lost your data for forever, but the fact is, data still remains in the same position and you have a chance to recover it.
Stellar Phoenix Photo recovery is powerful professional software, by which you can retrieve your complete lost or deleted photos and other media files. This tool gives the best recovery from all types of XD card including Normal, M, M+, and H and from most of the camera brands, such as Nikon(.Nef), Fuji(.raf), Canon(.cr2), etc. This tool supports over 120 formats and also recovers songs, movies, and other multimedia files along with all HD MOV files.
You can recover your lost data due to deletion, corruption or formatting of hard drives, memory cards, or external storage.
Additionally, this tool is available for both Mac and Windows.
Reasons of data loss in XD card that can be recovered by Stellar Photo recovery software:
Wrong handling of XD card: At times, you do not remove your XD card in a proper way or without clicking on 'Safely Remove' option, due to which interruption occurs and card becomes inaccessible.
Power interruption during data transfer: If any kind of power interruption occurs during transferring data from your XD card to your system, it will corrupt your stored data and you will not be able to access it again.
Camera is turned off in the mid of image writing process: If you have turned off your camera just after taking an image, so due to interruption in image writing it may corrupt complete SD card.
Accidental format: At times, when you connect your XD card to your system and try to access pictures, it shows some error messages like 'Card not initialized', 'card not formatted, format it now', etc. You will not be able to see the pictures due to these error messages, as these messages make XD card inaccessible and if you format this memory card, it will end with data loss.
Accidental deletion of the photo: In case you have selected multiple unwanted or redundant photos or videos from your XD card to make a free space. But at the time of deletion you have selected important files as well, and deleted them along with unwanted files, then it will also lead to data loss.
Easy steps to recover lost data from XD card
Firstly connect your XD card to the system via card reader or any other devices
Download Stellar Photo Recovery and install in the same system and run it.
Once you are done then on the main window you will be able to see the option namely 'Recover Photo, Audio, & Video'
Click it, and select your XD card, which is connected to your compute and will be initialized by the software.
Now, click 'Scan Now' option
If you wish to edit file formats to customize your scanning, click 'Advanced Scan' and edit file formats.
Select the file according to your requirements
After scanning you will be able to see all the lost files in a list format.
You can preview the files by selecting it and click 'Recover'
At the end select a desired location to save the recovered files.
This complete recovery process is very fast, however the speed it also depends upon the total size of your XD card.