SDHC Card Photo Recovery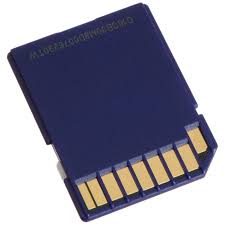 July 17, 2015
SDHC cards are the most popular and widely used storage device. Secure Digital High Capacity (SDHC) format is a perfect storage device with the capacity ranging from 2GB to 32 GB using FAT 32 file system. This popular storage device is the member of the solid digital device family. SDHC cards are well known for some of their unique features, like large volume, optimal speed, waterproof, shockproof, X-ray proof, and also doubles the original Standard Speed clock etc. Ultimately, SDHC cards are the great choice and are compatible with all types of electronic gadgets, such as digital camera, laptops, tablets, etc.
SD card was developed and marketed by SD Association, which was founded on 28 January 2000 by Panasonic Corporation, SanDisk Corporation and Toshiba Corporation. However later it has been started distributed by multiple known brands, like Hewlett Packard, Kingston Technology, Lexar, Panasonic, Samsung Electronics, SanDisk Corporation, Silicon Motion, Inc., Toshiba, etc.
Some of the older SDHC host devices do not support these cards. However, with some new firmware updates, you can use SDHC cards with these old host devices. Some of the operating systems also do not support SDHC card access such as the older version of Windows (before Windows 7) require patches or service packs to support SDHC cards.
Major Features of SDHC card:
Available in class 4 (720p) for HD video rating in 2GB to 32GB capacities
SDHC cards are used by professional photographers worldwide
Default Format is FAT32
Available up to 32GB capacity and can store thousands of high quality photos
Flexible and durable design
Convenient writable label
Causes of Photo loss/deletion in SDHC cards: These storage media are surely very secured and reliable, but any improper handling or wrong action quickly leads to data inaccessibility or data loss.
Accidental deletion by pressing the wrong button "Delete all"
A sudden format due to wrong handling
Corruption due to virus infection or malware attack
Any interruption during file transfer from the SDHC card to another device
Wrong ejection process of SDHC card from source device
Errors of interrupted SDHC card which make data inaccessible
Memory card error
Cannot find "Filename" on the card
"Check your card" SDHC card error which makes data inaccessible
Recover Lost or deleted photos from SDHC card
In any of the above situation people think that the data is lost forever and cannot be retrieved back. But actually the fact is, data is still in its same place after deletion or card formatting. Though, SDHC cards are small storage devices, but its function is like a hard drive. It keeps the deleted data in the same until the data is not overwritten. In case your SDHC card is corrupt, you can format it and retain the complete data. Only thing you need to remember is that, do not save any further things after you have formatted your SDHC card. Over overwriting, data cannot be retrieved by any way.
Lost or deleted photo recovery from SDHC (Secure Digital High Capacity) cards
Recovers multimedia files from formatted/corrupted SDHC cards .
All Popular brands supported for example Kingston, Transcend, SanDisk etc.
Efficient and Highly interactive software
Recover Photos from SDHC memory card error
The most recommended and best way for above two cases is using as professional photo recovery software.
Stellar Photo Recovery Software not only support SDHC cards but also all the other internal and external storage devices.
Stellar Photo Recovery is the best and highly reliable utility that can resolve your all data loss issues in the SDHC card in the least time. This powerful SDHC card photo recovery Software supports more than 120 photo file formats, and retrieves all the photos and other media files due to formatting, deletion, corruption, etc. without affecting the quality. You can use the demo version of the software, which is available for free, and check the accuracy and speed of the tool. In addition, this tool facilitates Photo Recovery for Mac and Windows operating systems.
Tips for better recovery:
Always save the recovered photos to a different disk or partition instead of the original SDHC card
Never use your SDHC card after format or any other data loss situation as it will overwrite your lost or deleted photos and make them non recoverable.
It is recommended that connect your SDHC card to computer through a card reader, as it will increase the chance of photo recovery.