17 Best Camera Brands by Photographers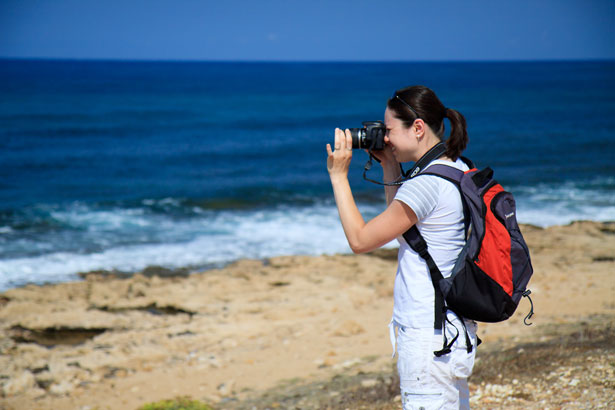 July 15, 2015
Photography is a term that means something or other for everyone. No matter from which background you belong to, you can have passion for photography. However, in spite of all this there is a difference between a profession and passion. All the professional photographers have their own requirements while selecting a digital camera for them, as they know what kind of camera is best for which type of photography. It's not important to buy the most expensive DSLR camera, but to know the level of customization, performance and efficiency provided by the digital camera you are considering to buy. Although, being a professional, you should know about the accessories your camera does support and the compatibility it shows in order to increase its efficiency. But if you are not and still planning to buy a digital camera with professional expertise then, you should consider the below mentioned models, so that your money spent returns you with a powerful image technology and professional results.
Pentax K-S1
Pentax has launched a new DSLR that is designed to replace k-500 along with some updated internals. An 18-55mm, f3.5-5.6 lens kit makes it capable of competing with digital cameras like Canon EOS Rebel SL1 and Nikon D3300 in around £440/$650. Pentax launched K-S1 with 20.1-megapixel APS-C sensor where the sensitivity range is ISO100-51200 and sensor-shift Shake Reduction system to reduce the image instability and give an excellent outcome in the form of an image. Additionally, it can record Full HD video and shoot continuously at 5.4fps. All of its features influence the latest trends of photography and can be a good replacement of a traditional camera in normal prices.
Key features:
CMOS sensor with approx. 20.12 effective megapixels
3.0-inch, HD LCD monitor,
Full HD movie recording with stereo audio
Super-high sensitivity at ISO 51200
Top shutter speed of 1/6000 sec.
5.4 fps continuous shooting
Canon EOS Rebel SL1/100D
This model should be the choice of those users who always want a camera that is compact in size, light weight along with excellent image quality. Apart from its size, Canon included a wide range of powerful modules in Canon EOS Rebel SL1/100D, such as an APS-C sensor to switch the screen off when composing with the viewfinder, a decent-sized 3in touch-screen and optical viewfinder with 95% coverage / 0.87x magnification, along with excellent touch controls like T4i / 650D camera model. Additionally, the company has also provided some good physical controls including a dedicated ISO button along with good connectivity modes, such as remote socket, mini HDMI port and a 3.5mm microphone jack.
Canon Rebel SL1 / EOS 100D specifications
18MP APS-C sensor along with 14-bit DIGIC 5 processor
3-inch fixed capacitive touch-screen
9 point AF (cross-type central sensor)
Continuous autofocus in movie mode
ISO 100-12800 (expandable to ISO 25600)
4 fps continuous shooting
'Hybrid CMOS AF II' system with 80% frame coverage
1080/30p video recording
'Creative Filters' image-processing controls, previewed live on-screen
Nikon D3300
Nikon D3300 is a good choice for those users who are are going to buy their first DSLR camera. Although, this is not a good as professional cameras, but surely gives you a decent photo quality along with good performance in far less price. This time Nikon has delivered an improved camera model over its predecessor, which is capable enough to give a good competition to some of its competitors. The rest of the features are include 1080/60p video, a redesigned beginner's Guide Mode, a smaller & lighter body, etc.
Nikon D3300 key features
24.2 MP DX format (APS-C) sensor
1080/60p HD video
5 fps continuous shooting
700 shot battery life
Expeed 4 processor
Fixed 3.0" 921k-dot LCD
Canon EOS Rebel T5i/700D
The Canon EOS 700D / Rebel T5i is a successor of Canon EOS 650D / T4i, due to which both of them shared almost similar design, operations and specifications. However, most of the improvements have been done in overall performance, image quality, battery life and accessories. This camera is for those users who want to buy a latest model of Canon Rebel series or looking for a digital compact camera with good picture quality at a decent range.
Canon EOS 700D / Rebel T5i key features
1080p30 video recording
1.04m dot 3:2 touch-sensitive vari-angle ClearView II LCD (capacitive type, multi-touch support)
18MP APS-C 'Hybrid CMOS' sensor
Phase detection AF from imaging sensor for Live View and Video
14-bit DIGIC 5 processor
ISO 100-12800 standard, 25600 expanded
5 fps continuous shooting
9 point AF system, all sensors cross type, central sensor F2.8 (from 60D)
63 zone iFCL metering
Continuous autofocus in movie mode along with subject tracking module
Nikon D5300
Nikon's D5300 is an advanced beginner model of DSLR, as it has combined features of its predecessor (D3200) and successor (D7100). Therefore, Nikon D5300 has overcome almost all the flaws of its predecessor model and is developed as a powerful camera model in some important ways including critical image quality. It comes with 24MP sensor, a fully-articulated 1.04 million-dot LCD screen, and more physical controls than the D3200, but still is not as efficient as its successor DSLR models. Apart from these features Nikon's D5300 also offers 1080/60p HD video recording that makes it a highly attractive camera for videographers. Some additional features include built-in Wi-Fi and GPS, a good battery life, endurance of 600 shots etc.
Nikon D5300 key features
1080p60 video recording, built-in stereo mic
5 fps continuous shooting
EXPEED 4 processing
39-point AF system, 9 sensors cross-type
2016-pixel RGB metering sensor
24.1MP DX format CMOS sensor, without OLPF
ISO 100-12,800 standard, up to 25,600 expanded
1.04M dot 3.2" vari-angle LCD monitor
Pentax K-50
The Pentax K-50 is a successor of K-30, it was launched with K-500 in June 2013. This Camera model has inherited many features from its ancestor, such as 16-million pixel APS-C size sensors, but still includes many new updates as well, like improved image processing. Pentax's this model of DSLR is capable of shooting continuous shots (up to 6 frames per second), and can capture video at 1080p30. Despite of that there is also a digital level display option for both the viewfinder and the LCD screen.
Pentax K-50 key features:
1080p30 video recording
16.28-million-pixel, APS-C-sized sensor
81 weather seals
100% optical viewfinder
3in, 921,000-dot LCD screen
ISO 100-51,200
Sony SLT-A58
Sony SLT-A58 is an entry-level range of digital camera that is a successor of Sony A37 and Sony A57. This DSLR camera's features are designed to keep A57 in mind, due to which it has all the powerful modules over A57, such as SVGA (800x600 pixel) OLED viewfinder, a new lock-on focus mode, Auto Object Framing mode along with 2.7-inch tilting display, 20.1MP resolution, 1080p HD video recording, fast and decisive autofocus, good battery life. Additionally, it uses BIONZ processor in order to improve overall performance across the 100-16000 ISO range.
Key Features
1080/60i/24p Full AVCHD™ or 1080/30p MP4 movies
2.7inch 460k dot tilting screen
1,440k dot OLED EVF (SVGA)
15-point AF system with 3 cross-sensors
20.1 megapixel APS-C Exmor CMOS sensor
5fps continuous shooting with AF / 8fps at 5mp
SteadyShot INSIDE™ image stabilization sensor
ISO100 - 16000, Multi-frame noise reduction
Nikon D4
Nikon D4 is a successor of D3S and is specialized to shoot sports and action photographs. This camera has an Ethernet port, a 91,000-pixel metering sensor along with an AF sensor that is capable of working in lower light and smaller aperture lenses. Due to 16MP full-frame professional camera to shoot 11 frames per second and excellent video capabilities, Nikon has endorsed it as a 'multi-media DSLR'. Additionally, Nikon D4 is the first camera that uses XQD memory card format for storage.
Nikon D4 key features
1080/60p video recording
11 fps continuous shooting along with continuous AE/AF
'Newly designed' 16 megapixel full-frame CMOS sensor
ISO 100-25,600 (expandable to ISO 50 - 409,600)
51-point autofocus system
New 'small' Raw size (approx. 8 megapixel)
Smoother transitions when shooting interval or time-lapse stills/movies
EN-EL18a battery provides 3020 shots per charge (CIPA)
Canon EOS 5D Mark-III
Canon 5D Mark III is a much awaited camera range and also is successor of a highly popular full-frame DSLR EOS 5D Mark II. Along with excellent picture and video shooting capabilities this powerful camera has upgraded all of its features over its predecessor that makes it an intelligent choice for all 5D Mark II owners. The main specifications are - a new 22.3 Megapixel full-frame sensor with 100-25600 ISO sensitivity, 1080p video (at 24, 25 or 30 frames per second) and 720p (at 50 or 60 frames per second), a 61-point AF system, 6fps continuous shooting, 3.2in screen with 1040k resolution, microphone and headphone jacks along with dual memory card slots.
Canon EOS 5D Mark III key specifications
1080p30 video recording, stereo sound via external mic
ISO 100-25600 standard, 50-102,800 expanded
6 fps continuous shooting
22 mega pixel full frame CMOS sensor
Shutter rated to 150,000 frames
61 point AF system
63 zone iFCL metering system
100% viewfinder coverage
1040k dot 3:2 LCD
Nikon D800E
The Nikon D800E is one of the best professional Digital Camera of its range, due to its excellent build-in qualities and performance along with image quality. Due to 36MP FX format sensor, Nikon D800 is best camera for shooting outdoor, nature, landscape and many other precision photographs. It's extremely high image quality not only make it the best full-frame DSLR, but also have the capability to replace medium-format digital cameras that costs very high. Although, many of the specifications are similar in D800E and D800 like ruff built and alloy body, but still, as a successor Nikon D800E offers a revamped Live View mode and Full HD movie recording capabilities, a new high-resolution imager, metering sensor, viewfinder with 100% frame coverage, an upgraded Multi-CAM 3500FX auto focus module etc. Additionally, a SuperSpeed USB 3.0 port, microphone and headphone jacks, and dual CF/SD memory card slots.
Key Features
36.3MP CMOS sensor
1080p video at 30, 25 or 24 frames per second
51-point AF system with 15 cross-type sensors
Maximum 4fps continuous shooting in FX mode
Advanced Scene Recognition System with 91,000 pixel metering sensor
ISO 100-6400 extendable to ISO 25,600
3.2", 921,000 dot LCD with anti-fog layer
'Expeed 3' Image Processing
Dual-axis Virtual Horizon (on LCD screen/viewfinder)
Canon EOS 6D
The EOS 6D is basically a successor of popular EOS 60D and full frame version of its predecessor, due to which both of the cameras share similar control layout and dimensions. However, EOS 6D still has comparatively slimmer front-to-back, and lighter body, along with built-in Wi-Fi and GPS, and unprecedented low-light focusing sensitivity.
Canon EOS 6D key specifications
1080p30 video recording, stereo sound via external mic
20.2MP full frame CMOS sensor
ISO 100-25600 standard, 50-102800 expanded
4.5 fps continuous shooting
11 point AF system, center point cross-type and sensitive to -3 EV
63 zone iFCL metering system
1040k dot 3:2 3" ClearView LCD (fixed)
Built-in Wi-Fi and GPS
Nikon D7100
Nikon's D7100 is an upgraded version of D7000, as a successor it has included significantly upgraded Video shooters, AF system, excellent build quality, along with powerful focusing ability that can shoot even in low light. This new upgrade has a larger 3.2-inch LCD that provides RGBW display, a 24.1MP APS-C sensor, weather sealing, 51 point autofocus system, 7fps shooting, dual card slots and great image quality.
Nikon D7100 key features
1080 60i/30p video recording
51 point AF system, 15 sensors cross type
24.1MP DX format CMOS sensor, with no OLPF
EXPEED 3 processing
ISO 100-6400 standard, up to 25600 expanded
Max 6 fps continuous shooting in DX mode, 7fps in 1.3X crop mode
2016 pixel RGB metering sensor
3.2", 1.2m-dot LCD screen (640 x 480 X RGBW)
Canon EOS 7D
Canon has introduced a semi-professional DLSR in form of EOS 7D, that includes 18MP, HD video and 8 frames per seconds continuous shooting speed. Although, 7D doesn't feature a full-frame sensor and provides smaller APS-C sized sensor, but still its wide range of professional features makes it a better choice of camera than other the similar range of Nikon Cameras like EOS 50D and EOS 5D Mark II in some respects.
Key features
1080p HD video recording with manual controls
18MP APS-C CMOS sensor
8 frames per second continuous shooting
3.0 inch Clear View II LCD screen with 920,000 dots
19-point AF system (all cross-type)
1.0x magnification and 100% coverage viewfinder
Wireless flash control
Sony SLT-A77
Sony Alpha SLT-A77 was introduced in August 2011, and was a successor of Sony A65. This is Sony's flagship SLT camera that has simple DSLR features like 12fps continuous shooting with AF, 24MP APS-C CMOS sensor, full 1080p HD video at 50 or 60fps and a 2.4M pixel OLED viewfinder, capable of using a new 19-point AF sensor. Additionally, the smart use of main sensor's live view can track moves of any object across the frame.
Sony SLT-A77 key features:
1080p60 movies with autofocus
24MP CMOS Sensor
12fps continuous shooting with autofocus
2.4M dot OLED viewfinder
1/8000th maximum shutter speed, shutter rated for 150,000 actuations
ISO 100 - 16,000 (25,600 with multi-image combination)
920k dot LCD screen
Built-in GPS
Canon EOS 650D
Canon EOS 650D is a high-quality, entry-level EOS range and also known as Digital Rebel T4i in North America. Its 18 megapixel 650D / T4i has dual AF system ensures the sharp videos whether in both still and moving state while shooting movies. Additionally it also includes a 1,040,000MP LCD screen along with touch-screen operation, 5fps continuous shooting, 63-zone metering sensor, and ISO settings of 100-12800 that can be extended to 25600. This model of Canon offers 1080p Full HD video recording at 24, 25 or 30fps and 720p HD at either 50 or 60fps.
Key Features
1080p30 video recording with built-in stereo mics
18MP APS-C 'Hybrid CMOS' sensor
5 fps continuous shooting
9 point AF system, all sensors cross type, central sensor F2.8 (from 60D)
Continuous autofocus in movie mode with subject tracking
14-bit DIGIC 5 processor
ISO 100-12800 standard, 25600 expanded
63 zone iFCL metering
1.04m dot 3:2 touch-sensitive vari-angle ClearView II LCD
Nikon D3200
Nikon D3200 is an update of D3100 due to which both cameras share a wide range of components, such as autofocus system, viewfinder. However, being a successor of D3100, it also includes some newer updates as well, like higher resolution sensor, an HD LCD, and 1080/30p video support along with microphone jack and HDMI connector.
Nikon D3200 specification highlights
Full HD 1080p30 video (25p and 24p)
24MP CMOS sensor
ISO 100-6400 (plus ISO 12,800-equivalent Hi1 setting)
Expeed 3 processing
3.0", 920k dot screen
Microphone socket
4 frame-per-second continuous shooting
Pentax K500
Pentax K-500 was a range of new entry-level DSLR camera models, the downgraded version K-50. Its key features include full HD 1080p video at 30, 25 and 24fps, 11-point SAFOX IX+ AF system, ISO range of 100-51200, AA batteries instead of a lithium-ion battery, 6 frames per second continuous shooting, and in-built digital filter effects. Additionally, this DSLR device also includes 1/6000th second shutter speed, 77-segment matrix meter, 3-inch LCD monitor along with 920k dots, in-built dust removal and shake-reduction systems.
Key Features
Full HD 1080p video recording
11-point SAFOX IX+ AF system
16.28 megapixel CMOS Sensor
3-inch LCD monitor along with 920k dots
ISO 100 to 51,200
6 fps continuous shooting
Shutter speeds 30sec to 1/6000sec + B
Sum up:
Here is the list of all 17 best professional cameras, you can check the key features and choose a one for you to initiate a professional photography.